The primary role of teaching is to facilitate learning. What is currently happening in many schools around the world is that professors believe their job is to structure and deliver material, and that students should orient themselves to suit the professors' way of teaching. I believe that one of the challenging key roles of facilitation is to ensure all students are on the same page. Ken Robinson states that "kids prosper best with a curriculum that celebrates their various talents" and Michael Welsch's states that it is important to get more personal with students that seem to be different, especially when 10% of students are being diagnosed with attention deficient disorder (ADHD) (Robinson, K., 2013).
This brings us to the conclusion that no student should be left behind just because they require different strategies or different techniques to connect. Students place high expectations on professors to "light their spark" (Robinson, K., 2013), but the systemized learning that schools and universities implement sets up a barrier between what students are being taught, and how their talents can be exploited.
Teaching is an artistic profession. It's not only a way to pass information to students, but rather a way to mentor their education and get more personal with them, allowing them to shine in their own way.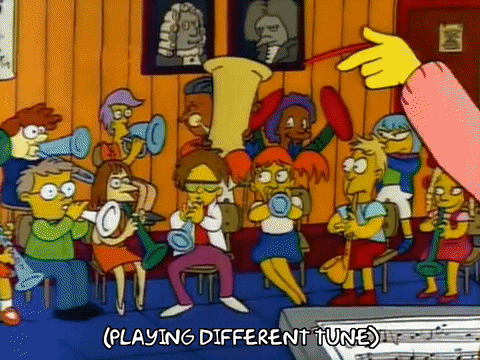 Bibliography
Mike Wesch, What Baby George Taught Me About Learning